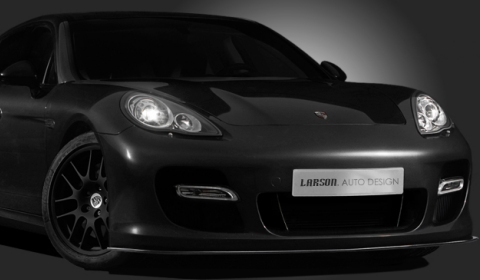 Larson Auto Design has released its package for the Porsche Panamera. The Panamera-R Aerosystem is based on Porsche's four-door luxury car. Completely engineered in full carbon fiber, the aerodynamic kit effectively reduces weight with a design based on improving downforce and stability underneath and around the car.
The Panamera-R front bumper reduces lift in the front of the vehicle with a built-in front lip, and three widened air ducts offer more effective cooling. The side skirts strengthen the side fascia's appearance along with evening out the airflow around the side of the car. The rear bumper with diffuser and integrated exhaust tips increase stability with a touch of aggression. The fenders enhance the forward moving lines and greatly improve engine compartment temperatures.
Any thoughts on the design of the package?
You can find the price list in the gallery below!