The BMW 3-Series is arguably one of the most significant cars of all time. It is like a VW Golf in the sense that...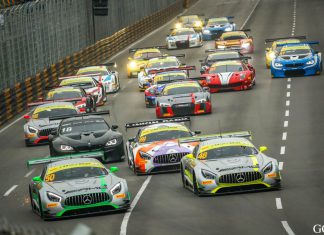 We are in Macau this weekend for the 65th Macau Grand Prix taking place at the demanding city circuit in Asia's gambling capital Macau....
ABOUT v-bulgaria
v-bulgaria is the worlds leading luxury and supercar website. On v-bulgaria.com we provide daily news, reviews and special reports with high-res and often unique photos and videos. The international v-bulgaria Team shares a strong passion for the latest supercars, tuning models, travel and luxury lifestyle. If you'd like to contribute, join our team or have any tips or questions please us!